Greetings:
There are myriad variations of the old adage that goes something like ~
"Never let a good crisis go to waste!"
 - Rahm Emanuel
Perhaps you prefer the John Kennedy version:
"When written, the Chinese word for 'crisis' is composed of two characters – one represents danger and the other represents opportunity!"
My personal choice would be Charles Dickens' opening to a Tale of Two Cities:
"It was the best of times, it was the worst of times, it was the age of wisdom, it was the age of foolishness, it was the epoch of belief, it was the season of light, it was the season of darkness, it was the spring of hope, it was the winter of despair."
Regardless of your preference, it is my sincere hope that several things occur:
You and yours remain healthy.
You wisely choose 'hope', 'light', 'wisdom' and 'opportunity'!
You take advantage of these times to do the following:
Ask yourself, what am I doing now that I can STOP?  That's right, use the current weirdness as a way of taking stock of current practices or existing content and promptly jettison ANYTHING that no longer adds customer value.  If "that's the way we've always done it" is the reason you do whatever, it should probably be toast!
Similarly, how can I leverage these times to incorporate some new practice or activity?  In the advertising world, there are hundreds of categories of business you could call on, right?   Unfortunately, we tend to call on the same customers repeatedly, no matter what product or service we're selling.  Use these troubling times to penetrate NEW and it will serve you well.
MORE IMPORTANTLY – Is there a different business relationship we can craft with the local establishments we work with that will serve the community better?  It's crystal clear to me LOCAL news and information is in HUGE demand now.  What other ways should/could we interact with the community to build upon that reality? 
For example, can our distribution (delivery) vehicles help deliver goods to the elderly?  Or, conversely, should we use Uber/Lyft to deliver our newspapers?  How can we help our merchants – who might or might not be open – with their e-commerce capabilities?  Shouldn't we help restaurants communicate to more than their regular customer base about their "special" delivery or take-out options?  Maybe even setting up "routes" by neighborhood?
You can probably think of a dozen more, but don't forget to REALLY alter your model/thinking it's inevitable you STOP doing something that feels sacrosanct.
No matter what you do, PLEASE take advantage of all the uncertainty and disruption of the next few weeks or months so that when we return to the "new normal" you have a LARGER market share and improved business practices.  It Can Be Done.
Tell me what you end up doing – I cannot wait to hear!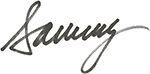 P.S.  FYI – Pulse Research will be launching a survey next week aimed at capturing the CURRENT shopping intentions and behaviors of newspaper users.  Any and all can participate and SHOULD.  This will be invaluable intelligence you can provide local businesses.  Let me know and I'll make sure to pass along your interest!  Do this!!