Happy Valentines Day!
Let's talk about little things…
You've heard all the clichés, right?  It's all in the details…a journey begins with a single step…it's the little things that matter.
The littlest things DO make a difference!
 During a recent AdSeller training session in the northeast my Avis rental car had electric seat warmers!  A completely unexpected treat that was well and truly needed.
 During two recent hotel stays – a Hyatt Place and a DoubleTree Inn – there were greetings (one hand written!) welcoming me and inviting me to be in touch if I needed anything.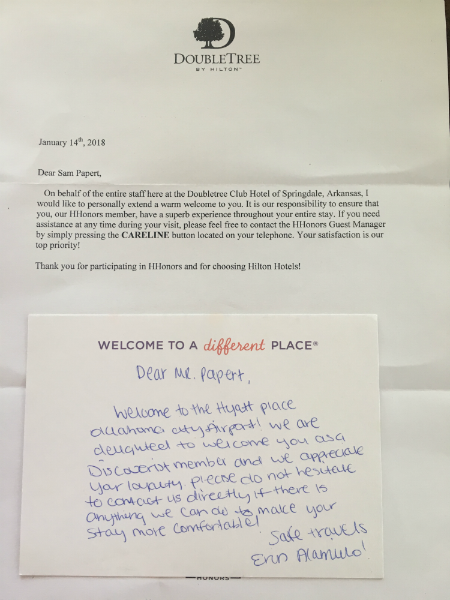 The former was a little bit of good fortune, yet added significantly to my rental experience.  It caused me to wonder if all the cars they buy in colder areas come with seat heaters? 
In the case of the latter, I'm sure the General Managers scribbled or typed essentially the same note to all guests who were members of their loyalty program – there was nothing really special about me.
But
It
Made
A
Difference
Here's the thing > It's incredibly easy to delegate (automate?) a vast majority of "little things" to someone else or not even do them at all.  In the short term no one will really notice.  Some will never notice at all. 
Which means the flip side is equally true - it's incredibly easy to actually DO the little things; one just has to display a bit of discipline and be content knowing there's value in the process and it's entirely possible you'll never know if it really made a difference.
What tiny details that might make a big difference in your world are you taking care of?  Are you delegating?  Can they be automated?  How long have you been doing such things?  Do you believe in the impact they'll have on customers, colleagues and employees (don't forget us!) and have you considered testing or measuring their effect?  If you're not, why not start right now?   Get in contact if you want a handful of notions to consider!
Good luck.