Greetings in this Great New Year!
This is probably preaching to the converted, but based upon recent training experiences and multiple conversations, I really and truly worry that's not really the case…
During a break in an AdSeller onsite training session one of the sales leaders said to me, "…this will help us change our culture!"
After doing an AdSeller demonstration for a CEO he wondered if it was, "…really possible for the organization to change their culture?"
Consider juxtaposing those comments with this scary reality – last Monday I flipped through a major metropolitan newspaper and found ONLY TWO ADS!
(Send me a note, I'll tell you which paper it was and I bet you won't be surprised!)
Can you imagine a better time to focus on an advertising-and-subscriber-focused culture change with laser-like relentlessness?
The only real issue is whether or not leadership has the fortitude to make the hard choices and execute against them?
Hard choices like:
Retiring (or retraining) those who don't embrace your new culture
Getting rid of products and services which don't meet necessary financials thresholds
Actually communicating to less than desirable clients that you can no longer serve them
Yet, at the same time creating products and services to penetrate more valuable client categories!
Repeatedly and enthusiastically communicating to ALL stakeholders the why and what's in it for them!  (My sense is this last item is forgotten quickly or never considered at all)
What's your culture like?  If the people and systems in it are not focused on finding SOLUTIONS for your customer (expanding, right?) base in ever expanding ways, it ain't the right culture, so CHANGE IT, damnit!
Best,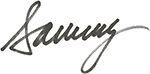 P.S.  If you have not seen The Post, it is a MUST see!  Not only does it resonate enormously in these times, but I had the pleasure of actually meeting Katharine Graham once and Meryl Streep captures her magnificently!  Enjoy.