Welcome!
No doubt you have read one of the many recent articles about the challenges retailers and shopping malls are facing.
The direst predictions claim there will be 30% fewer stores by the year 2025 and that we should expect 9,000-store closures by the end of this year.
With that preamble, consider my recent experience at the Nordstrom Santa Barbara location…
I was not actually looking for anything; yet Mrs. Papert had a few boxes to check since we were in the "big city".  We divided and conquered and made plans to meet after she had completed her list.
My only definite Nordstrom destination was to see if any of the Hawaiian shirts (imagine!) were on the sale rack, but knew I'd easily be able to kill time.  The really good news was that I was able to rescue one unique shirt – with mermaids on it! – And add it to my collection.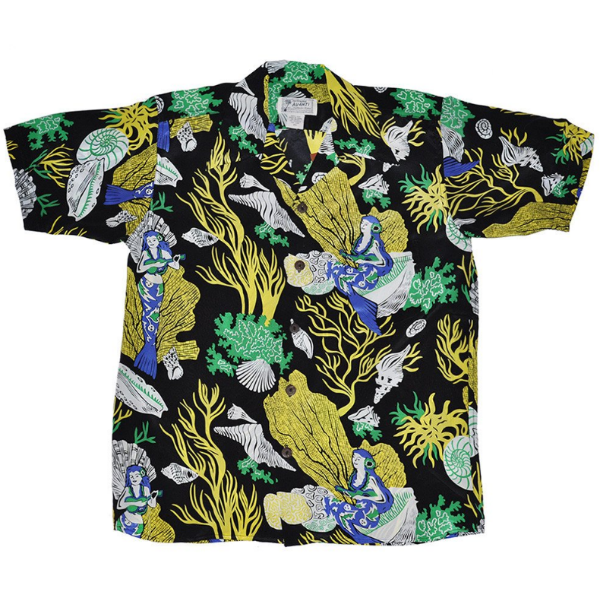 One of the stops Cheryl made was the fragrance department to replace one of her favorite perfumes.  However, "we" had to return to make a final decision as time needed to pass so everyone was happy with the way her body chemistry interacted with the perfume.  I think I said that right?
Here's where the retail magic kicked in…
…There were two store sales associates taking care of "us".  That's right, it turns out that this provider – Jo Malone, if that means anything to anyone?! – can be mixed and matched and combined AND is for any sex.  Thirty minutes later Cheryl had her two bottles and I had my airplane sample to test on my next trip.  Since then, a full atomizer has been ordered and will no doubt be on our doorstep in a day or two.  Your math is right – instead of one bottle we now own three!  We both had a very positive experience with our new Nordstrom pals!
So, what's the point?  The very same one you've read here before ~ IT'S ALL ABOUT THE PEOPLE!
I don't care if it's newspapers trying to take better care of their reading and advertising customers or retailers battling to keep customers from fleeing to Amazon or a Verizon CSR trying to keep a cell phone subscriber from terminating it is the people and related experience that CAN and MUST differentiate the provider.
Not technology.
Not price.
Not selection.
Not convenience.
Not product.
No question, all are important, but it is the people and the experience that really and truly make any memorable difference.
So, ask yourself, "Are your customer service experiences EXTRAORDINARY?"